Netcom is a Hawaii based technology solutions provider bringing cloud based voice and data services with support and integration to the mainstream market. Fast, friendly, and accurate results are company key points. Netcom owns its own fiber data centers with multi homed Cloud Storage, SIP Trunks, and VoIP phone switches for both hosted and premises-based solutions. Netcom is Ubiquiti Networks certified and also a registered Dell Premier Provider. Outsourced support, Cloud Exchange, Cloud Based VoIP integration with Multi Campus Solutions are the primary product groups that make up the majority of the Netcom market.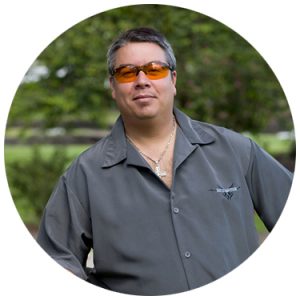 JEFF GRAY
PRESIDENT AND CEO
My goal is to continue to grow my planted roots of the ever-changing strategic high level technical company that I founded in 1999. The hands on work ethic, management skills and sales experience that I possess will continue to capitalize on my network, hardware, and telecommunications skills. This, bundled with my exceptional people skills and relationship building experiences will continue to bring profitability to the corporation. Clustering my true honesty, integrity and workaholic attitude with my business development, marketing, analytical and leadership skills will prove that the American dream of a successful small business is achievable – All of which could not be done without the trust of my loyal employees.
---
Work History
---
1/1999 – Present - jeffgray.net inc - a Hawaii based S Corporation - dba Netcom Enterprises, Netcom Cloud, Unsip
President: Netcom
---
10/2006 – 01/2007 - Spring2 Solutions, Inc. Saratoga Springs, UT
Manager: Spring2 Solutions is focused on becoming the nation's largest Avaya dealer with a focus on the convergence of voice and data with emphasis on unified messaging and hosted VoIP solutions.
---
3/2002 – 10/2006 - Northwest Netcom, Inc. Vancouver, WA
Partner: Co-Founded Northwest Netcom, Inc. Managed sales while building up the hardware and service department. Assisted all other divisions in sales and support.
Excellent sales personality with an expertise in hardware, telephony, structured cabling and network infrastructure. Growth phase focused on building unified messaging systems with other departmental managers. Merged into Spring2 Solutions after 4 years of steady growth.
---
1/1995 – 3/2002 - Computer and Network Services, Inc. Gresham, OR
Partner: Co-Founder of a startup network and support center. Identified, recruited and managed sales and support personnel. Built the foundation of hardware sales to become an Intel Premier
Provider and Microsoft Partner: Merged into Northwest Netcom after 8 years of steady growth.
---
4/1996 – 3/1999 - Portland State University Portland, OR
Instructor: Taught Extended Studies Courses in Multimedia Hardware
Developed Transitioning Training Course for Extended Studies
Focus Groups during the DOT.Com fallout.
---
3/1985 – 11/1997 - United States Army
Drill Instructor and M1A1 Tank Commander: Graduated highest in Company at Tank Commander Training Facility at Fort Knox Kentucky. Excelled in teaching and was recommended to the U.S. Army Drill Sergeant Academy where I graduated in top 10% of the class.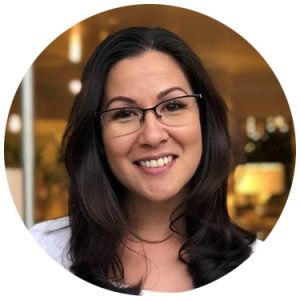 AMALIA SUMI
DIRECTOR SALES & MARKETING
Aloha! I am here to help you with your business and make sure you thrive and grow in our beautiful community. My experience has led me to making helping people and contributing to our community paramount.  I focus on your business priorities to assess where our solutions will propel your business forward so that you can focus on your people and your clients.  Please reach out to me with any questions, no matter how big or small.  Everyone wins when we are all running together and I'll be by your side the entire race!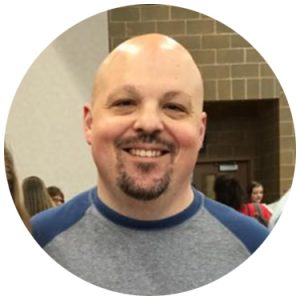 TRAVIS GRIGGS
TECH SERVICES
A driven, ambitious, dedicated, and always learning technology professional with over 15 years of experience working in customer-facing environments ranging in size from 5 to thousands of employees…
While my familiarity with technology covers a wide categorical variety, I am most familiar with, and passionate about, making the user experience as simple as possible. I aim to provide secure solutions that outperform the average deployment. To truly understand technology, I believe you have to understand how it works; not just in the functional sense, but deep into its core. After all, how can you expect to fix a problem if you do not understand why it's happening in the first place?
I have endeavored in my career to not being satisfied simply with how systems should be configured but also, and more importantly, why they should be configured that way.  Additionally, my experience in the installation of the physical infrastructure upon which these systems reside, give me a leg up over many of my peers.
Through complementary education and experience, I have captured a better understanding of what software is doing on an execution level, which has served me well in troubleshooting. This marriage of education and experience has also provided me with the right tools needed to provide simple solutions to complex procedures.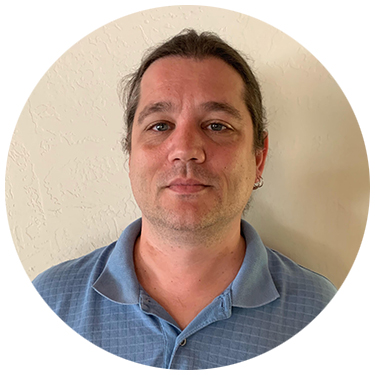 DAVID SEBER
TECH SERVICES
I bring experience and professionalism to your IT department. I have a knack for finding creative solutions to problems and getting things running smoothly. I can make your computers work for you instead of the other way around.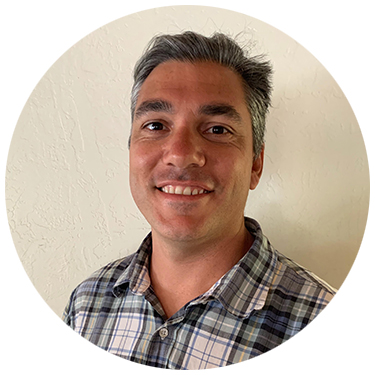 JONATHAN HUMPHRIES
TECH SERVICES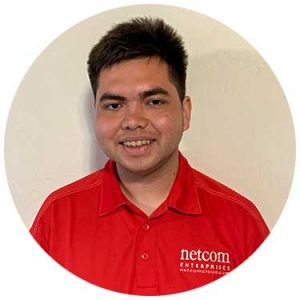 DANIEL INGOLD
TECH SERVICES
From the time I first touched a computer at the age of three, technology has always fascinated me. Over the years since, I have continually sought to expand my knowledge. Through a combination of personal research and experimentation, as well as formal education, I have gained a technical expertise that, along with my problem solving skills and attention to detail, will keep your computer systems running reliably and effectively.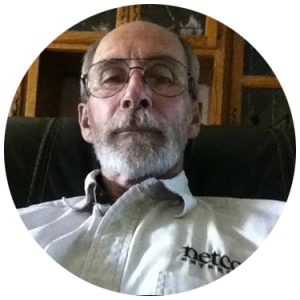 JIM ALDRIDGE
CONSTRUCTION SERVICES
72-75 Army "Wireman"
76-99 Cable TV Industry (entry level to middle management)
00-06 Fiber, Copper, & Coax Cabling construction
07-11 Satellite TV installation
11-15 Telecommunications wiring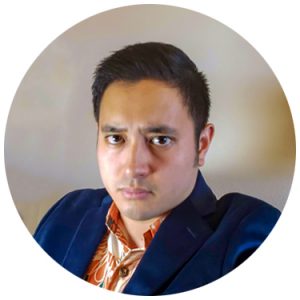 TAYLOR MARTIN
WEB DEVELOPMENT
I was born and raised in Hilo, on the Big Island of Hawaiʻi. Website development & Videography started as a hobby, but I have since developed it to be my life's work. It brings me immense pride to be able to offer the world quality multimedia solutions. I look forward to helping you achieve whatever vision you may have.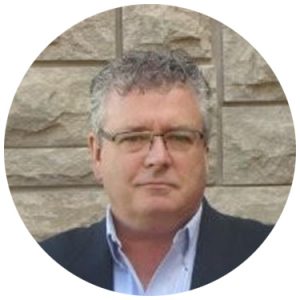 WAYNE COOK
SALES AND TECH SERVICES
KURT SACHEN
TECH SERVICES
Experienced Sales Engineer with a demonstrated history of working in the wholesale industry. Enjoying close to 30 years as an IT Professional working with PC's, Servers, Cabling, PBX's, Thin Clients, Virtual Machines, Network hardware, etc.. Skilled in Linux System Administration, VoIP, Windows Servers, Asterisk, Network troubleshooting, Thin Clients, IP PBX's,etc.
TATE KAHABKA
SALES AND TECH SERVICES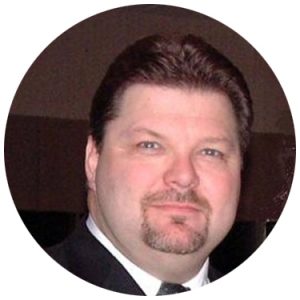 DOUG YOUNG
TECH SERVICES
Computer repair started as a hobby for me. Computers first piqued my interest in the late 1970's  at my High School, when computers were expensive toys. Most of my skills are self-taught in computer servicing. I learned excellent customer services skill while working for a local retailer, Fred Meyer's and have always put the customer first. I started working on computers in my garage as a side business but quickly gained enough business working from home, I opened a store in 1997 and continued until 2015. At that time I changed gears and Joined Netcom to focus on larger customers and networking. Always looking to grow my knowledge and meet new clients to help them grow.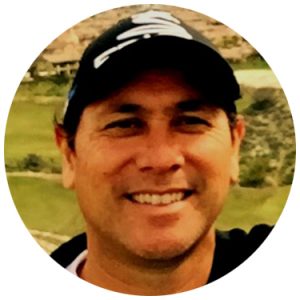 FERLIN SLABAUGH-KAUHANE
CONSTRUCTION SERVICES
Ferlin Slabaugh-Kauhane is happy to have recently joined the Netcom team, bringing with him thirty years of customer service. Having spent just as many years homesteading and developing a small farm, he is an expert at improvising and finding a way to get the job done even under difficult or unusual circumstances. This skill set enables him to be effective and efficient installing the infrastructure for your data network system.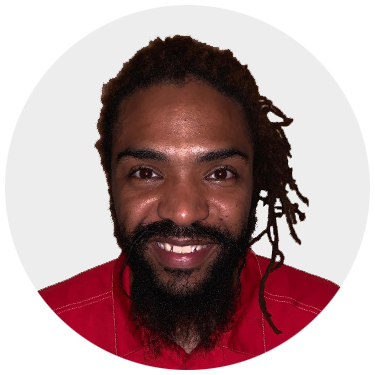 ERIK FLOURNOY
TECH SERVICES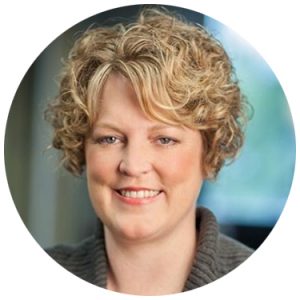 TYMALAYA SHUELL
SALES
True connector. I am passionate about becoming a visionary partner to my clients and providing them with a myriad of technology solutions that meet their key business drivers for today and the future. Key initiatives such as:
 Building Business Efficiency
Reducing Total Cost of Ownership
Increasing Productivity
Increasing Revenue
For the last 20 years I have supported the technology industry. I started in the industry implementing software to support the telecommunications infrastructure and customer data, then service delivery and eventually a central office technician installing the services internally and at the end user site.  With a passion to help people and encouragement of mentors I took a leap and started a career in sales.
I am prideful of my business acumen, continued education, dedicated customer support, positive attitude, and love to help people. I care about helping my customer find the right solution, even when it is not mine.
Now that I am a dedicated technology consultant, I am empowered to provide unmatched technical expertise in advanced communications. I connect with some of the area's esteemed executives, creating mutual beneficial, long-term relationships.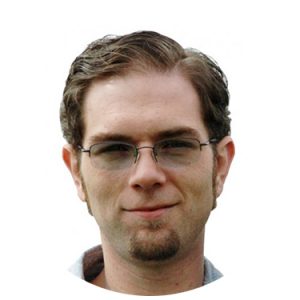 RYAN K. JONES
WEBMASTER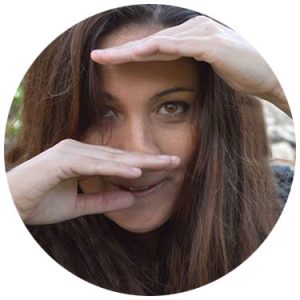 VERONICA BELSHAW
WEBMASTER
Aloha, e komo mai – my name is Veronica Belshaw and I have one thing to say to you: If your website doesn't have a strategy, it doesn't stand a chance. You need more than just a beautiful website, it needs to generate you hot, ready-to-buy leads! Ask me about executing first-class strategies that will get your online presence generating awesome results.
Let's talk about achieving a world-class web presence and getting a return of investment with your online marketing efforts!