Cloud Hosted Microsoft Exchange with Compliant Archiving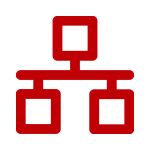 Email and Collaboration Made Simple for Your Growing Business.
---
Real Time Cloud Synchronization With Unlimited Storage, Robust Filtering and Compliant Arching To Securely Protect Your Data.
We've worked hard to bring you a hosted Microsoft Exchange email suite that offers robust reliability, uncompromising security and the mobile flexibility for today's evolving business environment. We've taken care of the hardware, maintenance and licensing fees, and provided you with a platform that is compatible with the most recent Microsoft Outlook email clients and available anytime, from any location.
Standard features include:
Initial Setup
UNLIMITED storage per mailbox
Compliant Message Archiving/Retention – UNLIMITED Storage
100% Up-time Guarantee
AES – Advanced Email Security for Anti-Spam/Anti Virus
Distribution Lists (1000 included)
Resource Mailboxes (1 included)
Public Folders
Mobility: ActiveSync
Mobility: Remote Device Management
Current Microsoft Outlook Software for PC or MAC
Multiple Domain Capability
Directory Link
Benefits:
Securely access email remotely—via the Web or a mobile device
View your colleagues' up-to-date calendars and schedule meetings
Assign and manage company-wide tasks on central 'to do' lists
Manage contact information of your employees and customers with 24×7 access
Share documents across your team so everyone is on the same page and up-to-date
---
Microsoft Exchange is the messaging software preferred by most fortune 500 corporations, and our Exchange essential platform is your cost effective means of accessing this powerful email and collaboration tool. We offer a 100% up-time Service Level Agreement with our Exchange Enterprise platform as well as industry leading message security and data protection. Software updates and maintenance are handled on our end ensuring that your business has the most up-to-date and streamlined Exchange Enterprise platform with every login.
---
For more information, email info@netcomcloud.com or Contact Us.