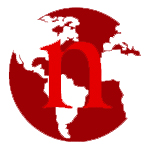 Netcom Hosted PBX
Netcom Hosted PBX is a complete UCaaS business communications system and service. With over 50 calling features, Netcom Hosted PBX delivers Fortune 500 capabilities to small and mid-sized businesses. This powerful cloud-based phone system uses a company's existing data connection and wiring. Best of all, onsite PBX hardware is not required!
With Netcom Hosted PBX you'll enjoy:
Savings up to 50% on your phone bill
Keep all of your existing local phone numbers and toll free numbers
Robust,

 

Enterprise-Grade Calling Features – Voicemail to Email with Transcription, Call Recording, SMS Integration, Custom Caller ID, Auto Attendant, Group Hunt, Operational Hours, Conference Bridge,  Video Conferencing, Web FAX, Call Center Functions
A powerful web-based control panel
A robust smart phone app
24/7 support and a 99.999% uptime guarantee
---
More than a phone system.
Today's business phone systems are for more than just making and taking calls.  The rise of secure and affordable cloud technology has transformed the telecom industry. All business entities from small startups to multinational corporations are now able to benefit from advanced features at a fraction of the cost of older legacy phone and data systems.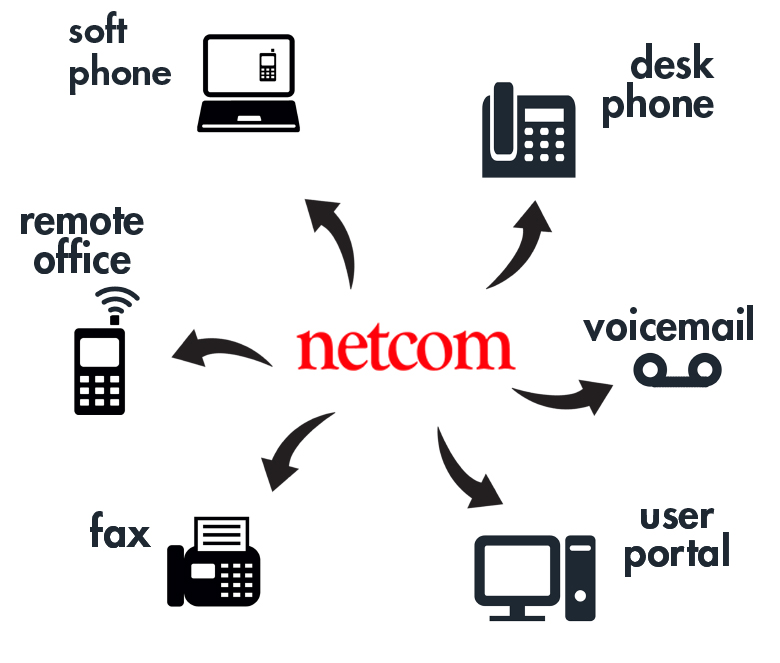 Business phone systems run on data networks that makes exciting developments possible through software integration. These systems are capable of integrating communications services with business apps like Microsoft Outlook and many other leading CRM systems.
VoIP systems are beneficial for businesses that operate in multiple locations. That's because calls are made over the internet rather than a landline, so it drastically cuts costs.
Benefits:
WORK FROM ANYWHERE: Users can work from anywhere in the world and get calls forwarded to their mobile device, office or landline.  Whether you are at home or on the move, virtual offices that connect your cellphone with your office phone and laptop are the key factors that make enhance productivity in today's fast paced business world.
MAKE CALLS FROM ANYWHERE: Since the majority of today's business phone systems are managed in the cloud, calls can be made quickly and economically using via the internet. Small businesses can purchase toll free numbers, which are great for making small teams seem larger and more professional.
PROVIDE FAST CUSTOMER SERVICE: Take your customer service to the next level with a phone system that puts the needs of customers first. Features such as auto-attendant and advanced call distribution will make sure that your valued callers are never kept waiting.
IMPROVE YOUR TEAM'S EFFICIENCY: Business phones today integrate with several leading apps and your company's CRM system to make all aspects of your customer care streamlined. Get texts, voicemails, emails, and faxes delivered to one centralized inbox.
REAL TIME COLLABORATION: Getting everyone together for ad hoc meetings can be a major pain. The latest business phone systems come with conferencing features that make collaboration from multiple locations simple.
GLOBAL SOLUTIONS: Cloud based phone systems are great for developing more flexible working arrangements. Because people can login to their work phone from wherever there's an internet connection, you can give staff the option of working from home.  You could even forget the traditional office location and create a virtual business with a team located anywhere in the world.
A SOLUTION THAT GROWS WITH YOU: Cloud based phone systems are quickly scalable. That means you'll have the flexibility to expand or reduce your phone capacity in line with changing business needs.
HOSTED OR PREMISED BASED: Flexible solutions that fit many vertical markets for best security practices.
---
Netcom SIP Trunks are also available!
---
Netcom specializes in hospitality solutions with property management integration.
For more information, email info@netcomcloud.com or Contact Us.